Details
Specifications: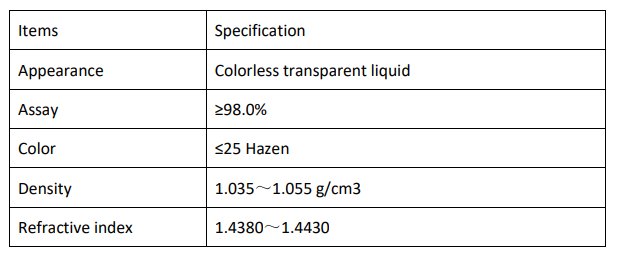 Package:
25Kg / 200Kg Drum or 1000Kg IBC
Application:
• YAC-S313 can improve the adhesion of polysulfide and polyurethane sealants to glass and metal surfaces.
• Improves low-rolling resistance in silica-reinforced tire tread compounds. Enhances properties in mineral-reinforced articles such as shoe soles, rubber goods.
• Suitable for use in polymer such as Butyl, Epoxy, Neoprene, Nitrile, Phenolic, Polysulfide, Polyurethane, Styrene Butadiene.
Safety:
Hazardous to the aquatic environment, UN 3082 9/PG III
Storage:
Stored in cool and dry place, avoid moisture and sunshine.
Recommend Shelf Life:
12 months